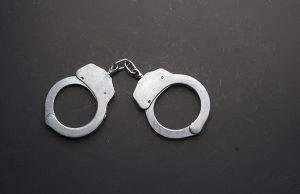 Facing criminal charges can be a frightening thought for many people. We understand this, and provide exceptional legal consultation in nonjudgmental fashion. Having the right competent attorney can help you avoid having a permanent mark on your record that could affect the rest of your life.
Mr. Lopez has provided criminal defense representation in Comal County for over 10 years. He is very familiar with the local rules in Comal County.
Over the years Mr. Lopez has represented people facing both misdemeanor and felony cases, everything from a minor speeding ticket to aggravated robbery.
If you are being charged with a crime contact our office for a free no obligation consultation.
The Criminal Case Process:
When a person is arrested, they are taken before a magistrate who sets the bond, if it is a new case. If the bond is unreasonably high, a request can be made to lower the bond, or request the defendant be released on personal recognizance. Thats a promise by the defendant to appear in court.
For felony cases, a person is entitled to have the charge brought before a grand jury who determines whether or not there is sufficient evidence to begin a case. If the grand jury returns with an indictment, then the defendant is formally charged with a criminal offense. For misdemeanor cases, the State will file an information charging the defendant with a criminal offense if the State believes there is sufficient evidence to begin the case.
If bond is made, there will be a court date normally provided when the person is released.
If no bond is made, the court will set the court date once they receive information about the case, by information, indictment, or other requests.
In the case of person facing new charges, a pretrial date is provided at which an attorney can request further information about the case, as well as negotiate with the District Attorney.
If a case is not dismissed or an agreement cannot be reached, the case will then be set for a trial before a jury. Both the State and Defendant are entitled to a jury trial.
At a jury trial, the State has the burden to prove the elements of the charge against the defendant beyond a reasonable doubt.
The jury will deliberate after hearing all the evidence from both sides and made a decision. All jurors must reach a unanimous decision before the case is finalized.
If a person is arrested on a motion to revoke, a motion to revoke hearing will be set. At that hearing the State must prove by a preponderance of the evidence that the Defendant has violated the terms of probation. There is no right to a jury trial for a motion to revoke, instead the judge makes the final decision.